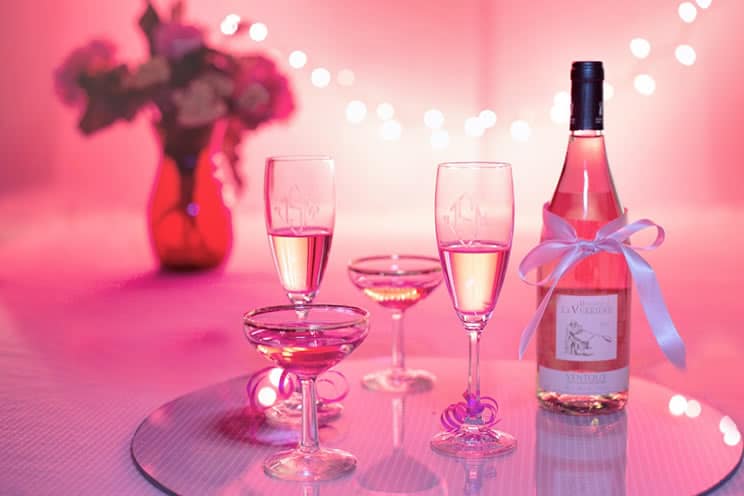 My Sikh friend recently sought my opinion on wedding anniversary ideas. I had no choice but to be creative and dig up some ideas online.
So, are there 20 ways to celebrate a Sikh wedding anniversary out there that one should know of? The answer is yes! But like I found out, you have to be creative. The whole idea is, after all, to spice things up a little.
What I found out amazed me mostly because I always thought wedding anniversaries are expensive. It turns out, though, that the most thoughtful ones are not expensive. If anything, some of them cost nothing.
Significance of Sikh Wedding Anniversary Ceremony
In Sikhism, marriage is significantly observed and valued. This also applies to wedding anniversaries. These days, every couple celebrates their wedding anniversary, including observing a few rituals and norms as enacted in the Sri Guru Granth Sahib for this auspicious day.
Like other anniversaries, a marriage anniversary ceremony is as important as the day two people united to form a lasting family union. That's why it is celebrated with much pomp with your family and friends. The event rekindles the love and affection you've had for each other since the first day. Along with that, any struggles you've experienced in your marriage will go away.
This is your day to reminisce on your happy moments and recollect every beautiful memory you've spent together as you clock another year. Celebrating this special day evokes a sense of rejuvenation between you and your spouse while eliminating the bad things that happened before.
Although many couples celebrate anniversaries in their own way, you can make it unique as a Sikh couple with these ideas.
1. Revisit Your Wedding Venue
Your wedding venue is where it all happened. It is the blessings of Waheguru (God) that have kept you going. So it's apt to revisit the venue to thank God and those who supported you at the time. It's good also to organize a small party to celebrate together with your loved ones. As the saying goes, "Burnt be those rites and formalities that make me forget my beloved."
Whether you are a modern or traditional Sikh, getting the blessings of God and the elders is very important. A ceremony like an anniversary should be marked in the presence of the Sri Guru Granth Sahib since it's essential for your spiritual development and cultivation of your moral values.
Before you set out to enjoy the rest of the day alone with your spouse, it's important to seek your parents' and elder's blessing. Your marriage will be blessed and prosperous.
2. Revisit Your First Date Spot
Whether you dated before getting married or had an arranged marriage, there's always that first time you met – the day you felt your heart racing so fast as he held your hand for the first time.
This anniversary, your day will be more sentimental and delightful if you recreate that first date. Today there'll be no overzealous giggling and awkward pauses but just love and more love! Get the love of your life to relive this moment again and make it unforgettable.
You have your own unique story as a couple. Those little moments that became the foundation of your life story can be turned into a special day during your anniversary. Put a Sikh tone into it by organizing a dinner for two at a secluded place where it'll be just the two of you. You can make it momentous by adorning yourselves in your wedding attires.
3. Watch your Wedding Movie Together
Who said your wedding anniversary must be all about food? Take things a notch higher and watch a Sikh movie together. Better yet, watch your wedding video together. Chances are, you've never had time to sit together with soul mate just to relieve the day you got married by watching your wedding video together.
If the wedding video is not available, then, by all means, watch something interesting together. It could be a vacation you both enjoyed, or even honeymoon escapades still etched in your mind.
4. Exchange Thoughtful Gifts
Each anniversary year presents you with a unique opportunity to surprise your partner with a thoughtful gift. Your gift doesn't have to be expensive, although there's really nothing that prevents you from going for something expensive. Whichever gift you go for, make sure that it's a thoughtful one, such as a wrist watch, jewelry, shoes, and more.
More often than not, simple yet thoughtful gifts win over expensive ones. Go for simple paper gifts like customized stationery if you're on a budget. Then to spark up some romance, accompany your gift with a love letter.
A new pair of office shoes, a new music instrument if your love plays one, a new dress or even a new suit. All these are good examples of thoughtful gifts you can consider for your wedding anniversary.
5. Go Picnicking
This is by far an inexpensive way to celebrate a wedding anniversary yet also the most thoughtful way to go about it. Take a day off from work, switch off your cell phone, forget about your emails and meetings, and just spend some good time out with the love of your life.
Keep your day simple by going out on a picnic to enjoy an alone time with your love. As simple as the idea sounds, it stands out as a priceless one because a wedding anniversary should be all about celebrating love and life together. The best way to do this is by simply spending quality time as a couple. Carry your supplies, including your favorite chicken saagwaala, Pindi chana, and Makki roti with sarson ka saag.
If you have kids, make arrangements to have someone watch over them while you're away. End your day with a night out. Like you'll find out each year, the best wedding anniversaries aren't the ones you flew away but rather the ones you kept things simple.
6. Reach Out
There'll always be someone around you who needs help. You don't have to wait until the 'right' time to help them. Sikhs believe in helping the less fortunate, so it makes sense for a couple to reach out to the next man or woman in need as part of celebrating a wedding anniversary.
Visit an orphanage or make a donation to one. Surprise a homeless person with food and clean clothes. Donate toys or books to a school that supports the less fortunate. Find out who needs help the most from within your social circles, then surprise them.
The main aim here is to have a good time celebrating your anniversary as a couple. But then again, there's always someone somewhere who needs your help. Brighten up their day as a couple. If you can, make it your ambition as a couple to check on a few specific people each year as you celebrate your anniversary.
7. Book a Photo-shoot
Chances are, you have hundreds, probably even a thousand or more photos of you and your partner. You got a baby, and the photos doubled. But have you had any professional photographs taken since your wedding?
Booking a photo-shoot to capture the far you've come since you had your wedding is, by all means, a good idea. It gets even better with the fact that you don't have to go to the studio for a photo session. You can have a photo-shoot at home with your young ones. Better yet, you can have a photographer capture special moments of the day in a special way. You can, for instance, catch the sunset together, work on an artsy project together and capture the moment or even cook.
Be sure to make a nice collage of your photographs each time you celebrate a five or a ten-year milestone. Memories, as you will find out, can hardly ever be enjoyed without looking at pictures to appreciate years gone by.
8. Go Camping
Camping is an excellent way to celebrate a wedding anniversary, especially if you have children. Sikhism emphasizes the importance of spending time with family and nurturing children. This is the right moment to bond and teach them the significance of love in a family setting.
Remember, though, that when it comes to camping, timely planning is essential. Plan early in advance and involve everyone you wish to bring along.
It doesn't have to be an exclusive family affair—camp with your children, friends, or extended family members for a night or two. With camping, the more, the better. Remember, though that, the day is all about you. This means you'll have to set aside time to enjoy a moment with your partner.
Note that you don't have to travel miles to camp. Convenience and safety are paramount when you're camping. This means camping at an approved campsite where your security is guaranteed.
9. Go On A Trip
You've probably been planning a trip for a long time, promising your love that you'll soon go for one. Since you've been waiting for the perfect moment, make your upcoming anniversary count by taking a trip.
Going on a trip is undoubtedly one of the most exciting ways to commemorate your anniversary. It'll be fun for you and your spouse to go out of town and spend quality time uninterrupted. A quiet retreat can do the trick since it'll also help you reflect on your big day, celebrate your love, and look forward to more happy moments together.
If you've planned a relaxation trip, an all-inclusive resort can amp up your romance. There you'll enjoy a candlelight dinner on the beach, a couple's massage, a Jacuzzi, and many more romantic escapades. An anniversary full of love is an embodiment of Sikh beliefs about love.
Strangely, taking a trip doesn't mean you have to fly abroad. It simply means visiting a place you've never been to before, even if it's the next town. If it's a road trip you desire, then go for it.
There is also a good chance you know of a few places your love has always insisted on visiting. Your wedding anniversary presents you with a unique opportunity to surprise your beloved with a ticket to that place.
10. Catch Up with Your Best Couple Over Dinner
Your anniversary is an excellent time to catch up with your best couple over dinner. Make this day more memorable by involving everyone in the dinner preparation. You can cook delicious Sikh meals with drinks from the appetizer, main course, and dessert and sit down to enjoy it in a fun and exciting way.
Since this day is all about love, you should end it with some fun. Your anniversary should be an ideal time for you to be a child again. Play some trivia or card games against your best couple. Make your evening as creative as possible.
You can also decide to go to a place with built-in activities. It will make a perfect date night spot, like a batting cage.
Finish up your big day with a simple board game over drinks. Celebrating your day with your best couple is the best reminder of your marriage milestone.
11. Buy What You've Been Saving For
It could be a new house or even a new car. But whatever you've been saving for when your wedding anniversary comes knocking. Make no mistake here, though. Buying the asset, you've been saving for doesn't necessarily mean you have to get into debt.
Here's a great way to go about it. If you've finally saved enough to buy an asset, wait until the date of your anniversary to surprise your partner with the asset. Make the whole surprise thing a lovely gesture. If it's a car, have it delivered to your driveway draped and decorated with red roses. Go out for dinner, then surprise your love with the new car parked at your driveway when you come back from dinner.
12. Simple Gestures Count
When was the last time you bombarded your beloved with a pleasant surprise of a full tank enough to last them a whole week? Do it as part of your wedding anniversary. You've probably heard your partner say they're planning to service their car or even repaint it. Your wedding anniversary is by far an ideal time to surprise your love by taking their vehicle for servicing or have it repainted.
There are many ideas here you can consider. Once again, it isn't all about cars. If your partner has a home office that needs some remodeling, then, by all means, remodel the office as a wedding anniversary gift. Replace the office seat if that's okay with them or if you've heard complaints about the chair.
13. Buy Some Art
Of all the things you do, it is often the small, thoughtful things you do together that remain etched in your memories forever.  With that in mind, consider buying art together. Alternatively, you can visit the local tree nursery and buy flowers or potted plants together. You don't want to only spice your marriage; you also want to spice up your home. So, by all means, look for little, inexpensive fixtures you can add to your home.
Note that sometimes art can be expensive. You don't have to spend more than you can afford just to get that lovely piece of art you saw at the gallery. You can frame some of your photographs and decorate the hallway.
Still, on art and decorating things, consider remodeling your home as part of your wedding anniversary. If you don't have enough to remodel, make it a plan for your next wedding anniversary.
14. Visit Your Parents
Yes, make it part and parcel of your wedding anniversary. It is easy to get soaked up and sucked up into your anniversary plans at the expense of your aging parents. Visit them or invite them over to celebrate your wedding anniversary together.
If you're far away from them, organize an excellent video call session. Buy them gifts if you can and send them over. The whole idea is to have your parents over, celebrate with them, and appreciate them. This is particularly important if they are getting old. Buy them thoughtful gifts and remind them that they are on your minds as you celebrate your wedding anniversary.
15. The Adrenaline Pump
The adrenaline pump works wonders, especially when a relationship begins to feel a little stale. The rush will reignite the bond you shared the day you got married and put you back on track.
Go for something laid back like paintballing or something daring like bungee jumping. The idea here is to try something you've never tried before. Whatever you go for should create new experiences and memories you can always look smile about.
16. Renew Your Wedding Vows
You don't have to renew your wedding vows on your 3rd wedding anniversary. The least you can do for such a milestone is to go out for dinner or camping. For milestones like 20, 30, 40, or even 60 and 70, take time to renew your wedding vows. Dinner should also come in handy here. If you have friends and family members who've always supported you, invite them over for a dinner celebration.
Renewing your wedding vows is important for pretty much obvious reasons. It does wonders if you have the desire to reconnect with your partner in a thoughtful and meaningful way. Write your vows down, have friends over then exchange the vows.
17. Go for a Sikh Dinner or Have One At Home
It goes almost without saying that Sikhs have a fine taste when it comes to food. Many Indian dishes are actually Sikh with Punjabi origins. If you live in the West where getting authentically Sikh dishes is hard, then your best bet is to surprise your partner with a Sikh dinner date.
You don't have to go out and eat. You can prepare your partner's favorite Sikh meal at home and have a romantic candlelit dinner. One sure way to go about this is to try to recreate what you were served with at the Gurdwara wedding.
Be sure to keep things simple, especially if you're having dinner at home. The last thing you want is to spoil what would otherwise be a romantic meal by overcooking or undercooking. Simple Sikh meals like Pindi chana, chicken saagwaala, and Makki roti served with sarson ka saag can do the trick.
18. Spend the Day Together
This is by far the cheapest way to celebrate a wedding anniversary yet also the most thoughtful way to go about it. Take a day off from work, switch off your cell phone, forget about your emails and meetings, and just spend some good time with the love of your life. Keep the day simple by avoiding distractions just to enjoy the day at home with your love. As simple as the idea sounds, it stands out as a priceless one because a wedding anniversary should be all about celebrating love and life together. The best way to do this is by simply spending more time together.
19. Attend A Concert or a Game
If you're both into sports, then, by all means, go support your favorite team together. It gets even better if the two of you support different teams. The anniversary presents a good opportunity to surprise your partner with a ticket to go watch their favorite team play. Whether it's soccer, cricket, basketball, hockey, or even darts, spending time with the love of your life cheering for your teams will brighten up your day. 
You can also consider attending a music concert together if you both love music. Better yet, you can go to the theatre for a play or to the cinema for the latest movie or comedy show. There's really no shortage of what you can do with the love of your life to celebrate your anniversary. Remember, you're creating memories for years to come, so go for simple yet memorable outdoor ideas.
20. Play Games
It's all about love, which means fun should be part of it. Your anniversary should be an ideal time for you to be a child again. Play indoor games if both of you are introverts and if the weather is too extreme for outdoor activities. Be as creative as you can here.
Wrap Up
Sikh wedding anniversaries are pretty much like other wedding anniversaries. It's all about love at the end of the day. Whatever you have planned, think of how you can remind your partner of your unconditional love and how much they matter.